Your Photos, Documents & Music - Together
Data is complicated. You juggle your computers, phones, maybe a tablet or two. Naturally, your files are everywhere except where you need them to be. AXEL pulls those files into one place, letting you access all your stuff from any device. No storage limits, no third-party servers. It's like the cloud, minus the spying.
Share With A Click (Or Tap)
How many times have you tried to send a large video or file through email, only to be told it's too large? Sharing shouldn't be something you have to think about. Get your file from point A to point B in seconds. No hoops. Choose the file, select share, toggle your options. Done.
Move Files - Skip The Wires
Photo sizes get larger and larger. Phone storages don't. Instead of messing around with cords and cables, simply tap a button and upload pictures to your computer wirelessly. Or shift music around your devices in minutes. Move files directly from one device to any other. Yup, it's that easy.
We Don't Keep Your Stuff
In a world that's increasingly happy to take away your data, AXEL keeps you behind the wheel. Our patented technology allows device-to-device sharing, without pit stops. Your files don't touch our servers unless you want them to. We don't track or profit off of the data you provide. Our only business is making sure you can do yours.
Millions of Users & Growing Everyday
Join the millions of people using AXEL today. It's quick and simple, and you'll be a pro in a matter of minutes.
What People Are Saying
I recommend this application to all young people! I tried it because it had so many downloads… I think the owner of this app deserves 10000000000000 billion stars.
I'm impressed! I tried to WhatsApp a 3gb file, it took more than 1 hour AND FAILED. I used this app, it took less than 4 minutes and 3gb file went from my Notes 4 to PC!!! How did this magic become possible?!!!
I had trouble getting photos and videos from my android phone to my computer. It was very frustrating and I was seeking an easy way to do it. I had 4 videos of an interview I recorded - I run a cancer nonprofit (all-volunteer) and needed a way to send them to myself and the interviewer. Thank you for making that possible.
Thanks for asking...I was looking for a way to transfer my video files to my agent (auditions) especially since I travel a great deal out of the country...I ran across your system doing a search and I have used it once and I am happy...I will be happy to be a paying customer.
My husband has an Android and I have an iPhone. This makes sharing the videos and large files easier!
Why?
Life is hard enough. Dealing with files shouldn't be. Count how many apps you use JUST to store and move your stuff around. Three? Five? Few address the real problem – that your files are scattered across all your devices and you need to work to get them. The apps that do demand that you give up ownership of your files.
Simplicity + Privacy
When we made AXEL, we had one goal. Make people's lives easy when it comes to their data without taking it from them. Period. Full stop. As strange as it sounds, we weren't thinking of selling it off, mining it for your habits, or handing it over to government agencies. Just an easy way to access ALL your files in one place.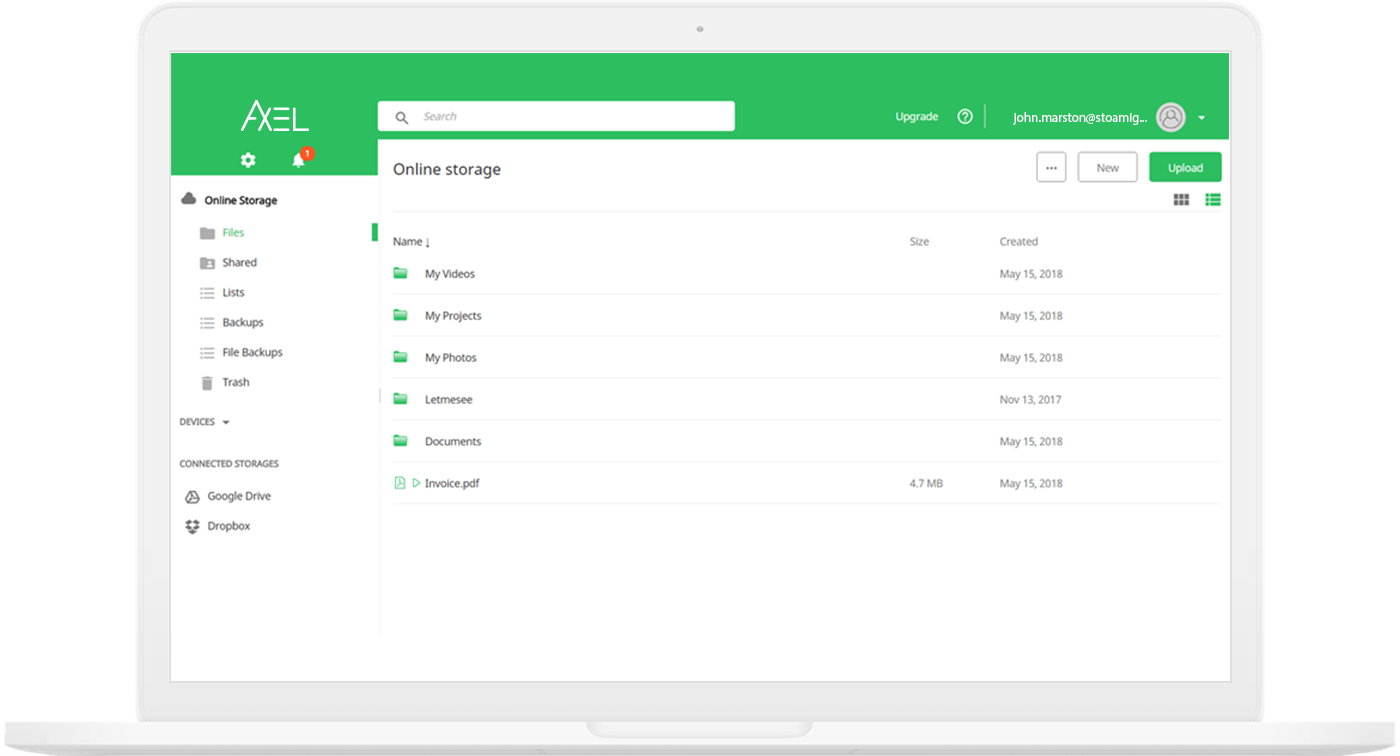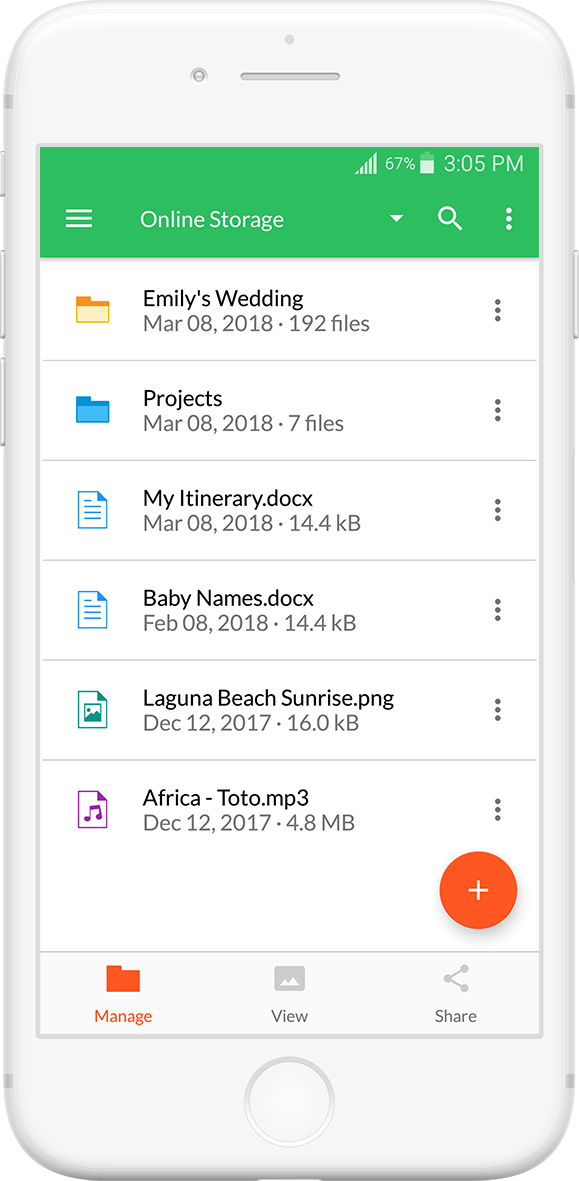 Download the Free AXEL App Today!
The AXEL app is like a companion in your back pocket. Your content, your rules. Easy access anytime, anywhere, all day, every day. It's that simple.